Real estate valuation in Marbella
| REAL ESTATE ARTICLES
Much of the Spanish economy is supported by the real estate business. We are going to concentrate on the value of real estate according to each region of Spain, carefully remarking the case of Marbella properties.
Investing in real estate has always been one of the strongest. In general, it implies placing money in something tangible with better financing facilities than other options. Anyone who makes real estate investments in an efficient and sensible way is aware that great benefits can be achieved, regardless of the current situation. We may have times when a sale is more or less likely and customer needs may vary. However, the need for a residence is a reality for everyone.
The real estate sector has an undeniable weight in the Spanish economy, being a basic pillar in the fields of investment and the financing of large consortiums. But not only companies are interested in this area. Many families also see it as a very attractive way to make a profit.
Revaluation and profitability are two keywords to do a good business, concepts that are linked to well-located homes. This leads us to ask ourselves which are the most important points to take into account when investing. And additionally, which are the best Spanish cities to do it. Madrid, Barcelona or Valencia are undoubtedly great options as they are provincial capitals. Its job, academic, cultural and leisure offer is impressive, factors that attract a significant number of interested parties. However, we will focus on the value of the livings in each area.
What would happen if we valued all the homes in Spain at the same time?
If we put all the Spanish houses registered in the Cadastre on the market at current prices, how much would this set be worth? As stated by the Idealista portal, the amount would be 4.1 billion euros. This figure is almost four times higher than Spain´s GDP, which is close to 1.2 billion euros.
Real estate valuation by Spanish communities
By communities, in the upper end is Catalonia with most valued real estate stock, exceeding 791.000 million euros. Orderly, the next are Madrid (almost 719.000 million), Andalusia (619.000 million) and the Valencian Community (419.000 million).
At the opposite end are Ceuta (5.000 million) and Melilla (5.100 million).
Real estate valuation by provinces
Madrid leads the ranking by provinces of Spain, being the one with the highest value housing complex. This is followed by Barcelona and, in third place, Malaga (199.000 million euros).
Finishing the list are Soria, where the sum of all its houses reaches 7.400 million euros, and Teruel.
Real estate valuation by municipalities
Madrid heads this list with 430.000 million euros. Subsequently, Barcelona (250.000 million), Valencia (72.000 million) and Seville (58.000 million). Malaga city would hold a fifth place with a weight of 51.000 million.
Particular case of Marbella
Among the different localities, it is worth highlighting the case of Marbella, where 38.000 million euros are reached. In other words, Marbella, with an area of 114.3 km2 has a group of houses whose value represents almost 20% of the total value of the real estate stock in its entire province, Malaga, which has an area of 7.308 km2. This high percentage makes it a very attractive place for those who want to invest in real estate in Spain.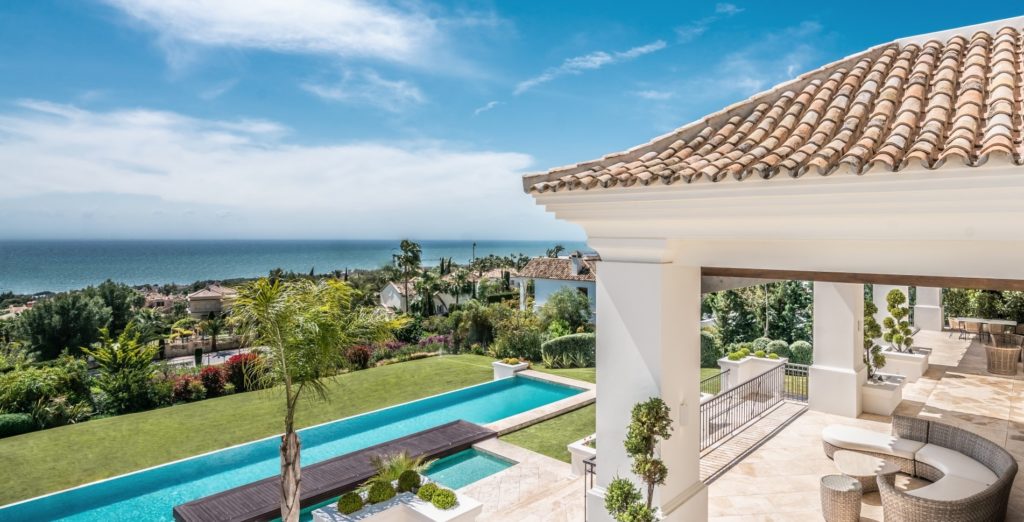 Another of the main characteristics that make Marbella a particularly interesting area is its location. It is a unique enclave with very distinguished areas such as Puerto Banus or The Golden Mile. In the latter district is located Calle Mozart, one of the most exclusive streets in Spain. This road has an average of almost 8.5 million euros per home, according to Idealista. Calle 7 also stands out, where the owners ask for their residences an average of almost 6 million euros. This selection of properties for sale in Marbella reflects very well the exclusivity of the area.
Following this line, we arrive at the next factor, it's level of recovery from economic crises. The luxury housing market behaves differently than the conventional housing market. For example, in 2008, Marbella escaped the fall in house prices of the Costa del Sol. Unlike the rest of the province, it managed to unscathed break free, even registering an increase of 2.15%. Correspondingly, the market of Marbella addresses the COVID-19 crisis with positivity and good expectations for the future, since one of the things that the situation we have experienced in the face of lockdown has made us learn is the importance of having a habitable space where we can feel comfortable and safe.
Finally, tourism should be pointed up. Marbella is one of the most acclaimed destinations in our country. Known worldwide, its visitors usually come throughout the year to enjoy both our enviable climate, the beaches and the large number of attractions that the city offers.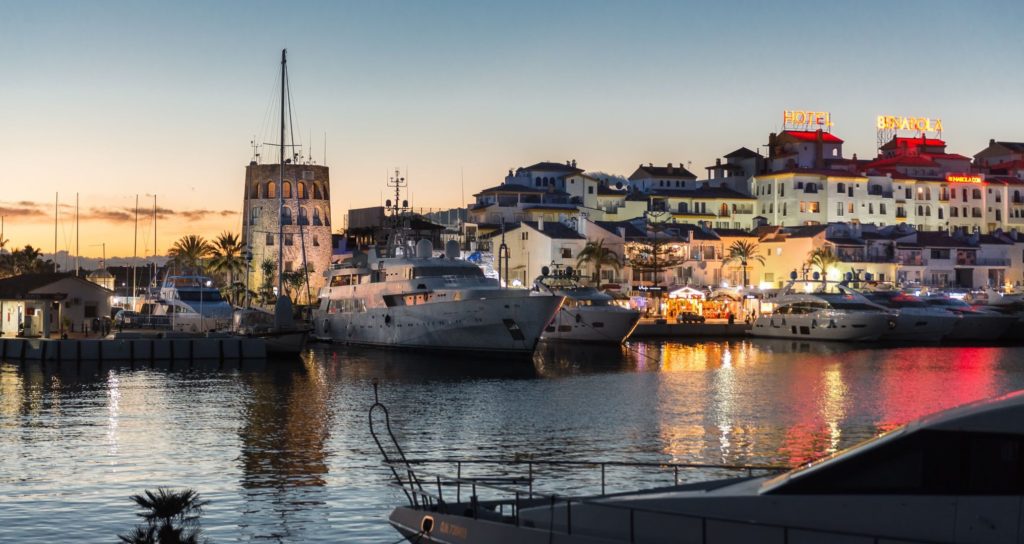 Demand is guaranteed in Marbella, which has not stopped growing in recent years. Their homes have been reinforced with significant and substantial revaluations, being able to bear fruit from the first year and outperforming other types of financial products and assets.
Writen by Laura Martín | Feb 11, 2021